TAIYOL High performance extra heavy duty HYDRAULIC OIL ISO VG 15, 22, 32, 46, 68, 100, 150, 220, 320 & 460
TAIYOL Hydraulic oils are supreme performance anti-wear type hydraulic oils designed to satisfy a wide range of hydraulic equipment requirements. They provide long life lubrication and optimum equipment protection reducing both maintenance costs and product disposal costs. They were developed in conjunction with the major equipment builders to meet the stringent requirement of severe hydraulic systems using high pressure, high output pumps as well as handling the critical requirements of other hydraulic system.
Applications: ​ ​ ​ ​


TAIYOL hydraulic oils are recommended for hydraulic system and a wide range of circulating system of industrial and automotive equipment's. TAIYOL Hydraulic oils are also recommended for systems requiring a high degree of load-carrying capability, anti-wear protection, anti-oxidants, anti-rust and anti-foam additives. These oils have excellent compatibility with seals used in hydraulic system.

TAIYOL High performance Industrial Gear Oils ISO VG 46, 68, 100, 150, 220, 320, 430, 460, 680, 1000 & 1500
TAIYOL Industrial Gear oils are extra high performance gear oils having outstanding extreme pressure characteristics and load-carrying properties, intended for use in all types of enclosed gear drives with circulation or splash lubrication systems. They are formulated from highly refined base stocks and a special additive system that provides an extremely high level of resistance to oxidation and chemical degradation. They have friction-modifying characteristics that reduce power consumption and lower bulk oil temperatures. TAIYOL Industrial Gear oils protect against corrosion and rusting, including seawater. They have excellent water separating properties and they are strongly resistant to foaming in service.
Applications:
​
TAIYOL Industrial Gear oils are used in a wide range of industrial and marine applications, especially spur, helical, bevel and worm gearing. Specific applications include:
Industrial gearing for conveyers, agitators, dryers, extruders, fans, mixers, presses, pumps (including oil well pumps), screens, extruders and other heavy duty applications.

Marine gearing including main propulsion, centrifuges, deck machinery such as winches, windlasses, cranes, turning gears, pumps, elevators and rudder carriers.

Non-gear applications include shaft couplings, screws and heavily loaded plain and rolling contact bearings operating at slow speeds.

TAIYOL High performance Compressor Oils
ISO VG 32, 46, 68, 100, 150 & 220
TAIYOL Compressor oils are high performance ash-less air compressor lubricants designed to meet the stringent requirements of the major compressor manufacturers. They are formulated with high quality mineral base-oils and a high performance additive system designed to provide exceptional equipment protection and reliability for compressors operating under mild to severe conditions. They provide excellent wear protection and the ability to reduce maintenance costs through minimising equipment problems and downstream deposits and carryover.
Applications:
​
TAIYOL compressor oils are recommended for:
Reciprocating air compressor crankcases and cylinders

Rotary screw compressors

Rotary vane compressors

Axial and centrifugal compressors

Compressor systems with critical gears and bearings

Compressors used in stationary and mobile applications
TAIYOL High Performance Machinery Oils
TAIYOL Machinery oil high performance machine oil designed to provide outstanding service lubrication in wide range of applications. TAIYOL Machinery Oils is a very low volatility, which results in extremely limited lubricant loss in service. These products are resistant to mechanical shear, even in heavily loaded gear and high shear bearing applications, so that there is virtually no loss of viscosity during prolonged operation. The combination of these properties with the excellent oxidation stability, superior anti-wear performance and the good multi-metal compatibility makes the TAIYOL Machinery Oils the best choice to lubricate and extending the equipment life service.
Applications:
​
Ban mills, cement mills, hot and cold strip mills, plate mills

Conveyor bearings in mining applications

Plain and rolling-element bearings in ferrous and non-ferrous mills

Circulating systems where water contamination is a problem

Large, slow-speed bearings in mixers and mills
TAIYOL Transformer Oil
New electrical insulating oil confirming to IS 335
TAIYOL Transformer oil is premium quality uninhibited electrical new insulating oil manufactured from highly refined mineral oil that is stable at high temperatures and has excellent electrical insulating properties. TAIYOL Transformer oil confirm to IS 335. It is used in oil-filled transformers, high voltage capacitors, fluorescent lamp ballasts, and high voltage switches and circuit breakers. Its functions are to insulate, suppress corona and arcing, and to serve as a coolant.
Features & Benefits:
High oxidation stability and ageing properties

Excellent dielectric properties

High flash point

Good oxidation and thermal stability
Applications:
​
​
Oil filled electrical equipment such as transformers, load tap chargers, switches, circuit breakers, high voltage capacitors, and lamp ballasts.

Some EDM (electrical discharge machines) as a coolant and insulator between charged electrodes.

Applications where a low viscosity mineral oil providing good low temperature properties is required.
TAIYOL High Performance Refrigeration Oil​
TAIYOL refrigeration oils are high performance naphthenic mineral oils primarily intended for use in refrigeration compressors. They have low pour points and excellent fluidity at very low temperatures by virtue of being almost wax-free.
​
Applications:
​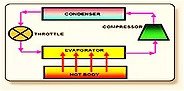 TAIYOL refrigeration are recommended for lubrication of all refrigeration compressors both reciprocating as well as rotary type operating at moderate evaporation temperature and thermal loads. It is also recommended for Industrial applications such as food freezing and cold storage plants, Marine refrigeration applications.
​
TAIYOL High Performance Soluble Cutting Fluid oils
TAIYOL cutting oils are high performance multi-purpose water soluble cutting fluids. They are formulated from high quality base oils, emulsifiers and additives to provide effective machining performance in a wide variety of operations. The higher oil content emulsion gives excellent cutting performance and outstanding machine tool lubrication and corrosion protection. They are designed for a range of light to moderate duty cutting operations to moderate to heavy duty machining on ferrous and non-ferrous metals.
Applications:
​

TAIYOL Cutting oils are recommended for a wide range of machining operations on metals of various hardness's. They can be equally used on both ferrous and non-ferrous metals. It is also suitable for general purpose cutting and grinding.
​
TAIYOL Rust preventive oils
Corrosion preventives anti rust oils
TAIYOL Rust preventive oils are high performance superior quality oils specially developed for preventing corrosion. It help to achieve more reliable protection of finished parts, Improve Health, Safety and Environmental (HSE) performance and boost productivity through reduced scrap rates and waste. We are manufacturing three types of Rust preventive oils.
1)    Solvent based rust preventive oil
2)    Bituminous based rust preventive oil
3)    Oil based rust preventive oil
​
Method of Applications:
​
TAIYOL Rust preventive oils can be applied by brushing, spraying, dipping or roller coating and electrostatic methods. It will be most effective if items are immersed in a dip tank.
Applications:
​
​

​
TAIYOL rust preventive oils are suitable for indoor and outdoor application. We suggest our customer with appropriate product depending on the application. Our products are suitable for external application to semi-finished metal (e.g. rod and wire drawing works), finished components (e.g. instrument parts) and bulk quantities of very small items (e.g. nuts, bolts).
​
TAIYOL Industrial Grease
TAIYOL Industrial greases are extra high performance lithium based multipurpose greases intended for a wide variety of applications and severe operating conditions. These greases were designed to outperform conventional products by applying leading edge, proprietary, and lithium manufacturing technology. They are based on high quality paraffinic mineral oils and are manufactured and formulated to provide excellent high temperature performance with superb adhesion, structural stability and resistance to water contamination. These greases have a high level of chemical stability and offer excellent protection against rust and corrosion. The greases feature high dropping points.
TAIYOL oil grease are designed for a wide range of applications including the industrial, automotive, construction and marine sectors. Their performance features make them ideal choices for severe operating conditions including high temperature, water contamination, Extreme pressure (EP) protection, excellent oxidation stability, rust & corrosion control, high loads and shock loading and extended re-lubrication operations.
The wide range of our industrial greases products includes:
​
​
​
Anti-seize paste

Multi-purpose grease

Food grade grease

Extreme pressure grease

High temperature grease

Graphite grease

Poly urea grease

Moly grease

PTFE grease

Silicon grease

Wire rope grease

Water resistance grease
​
TAIYOL Specialty Lubricants and Maintenance products
TAIYOL Oil is specialized in manufacturing of lubricants and grease. We keep upgrading our technology to provide our customer with better solution for lubrication of industrial machineries. We do manufacture customize lubricants after understanding the customer application. Our lubricants manufacturing range is endless. The lubricating oils of our company also includes:
TAIYOL Heat Transfer oils (Thermic fluid)

TAIYOL Quenching oils (Heat treatment oil or tempering oil)

TAIYOL Rubber process oils

TAIYOL Turbine Oils

TAIYOL Cylinder Oil

TAIYOL Transmission and chain Oil

TAIYOL Light Liquid Paraffin Oil and White Oil

TAIYOL Neat cutting oils, Honing Oil & Grinding oils

TAIYOL Shuttering oil and HHCPPL Mould release oil

TAIYOL Pneumatic tool oil

TAIYOL Spindle oil

TAIYOL Calibration oil

TAIYOL Vacuum Oil

TAIYOL Food Grade Grease

TAIYOL Food Grade Lubricants

TAIYOL Silicone Oils and Greases

TAIYOL Synthetic Oil and Greases

TAIYOL MRO Spray and Other Maintenance products